I got to give my RL husband's avatar a makeover last night. So much fun. I figure since I'm in the fashion industry, having a noob husband is rather passe. After tromping all over the grid I found hair for him at Philotic Energy.
It's a simple hair, with long bangs in front. The bangs are choppy and uneven, with one particular piece hanging long in front of the left eye.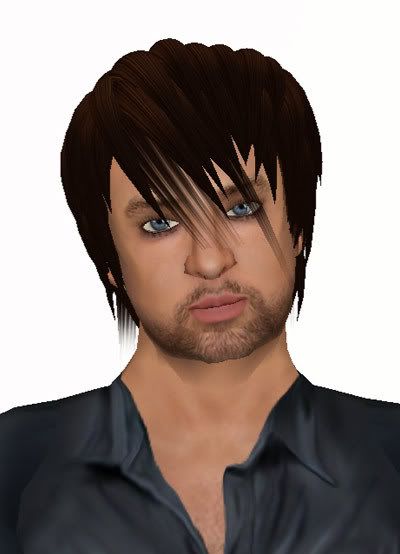 From the back, the hair is short with an uneven choppy hairline. Fun and funky, Indy works well for casual looks!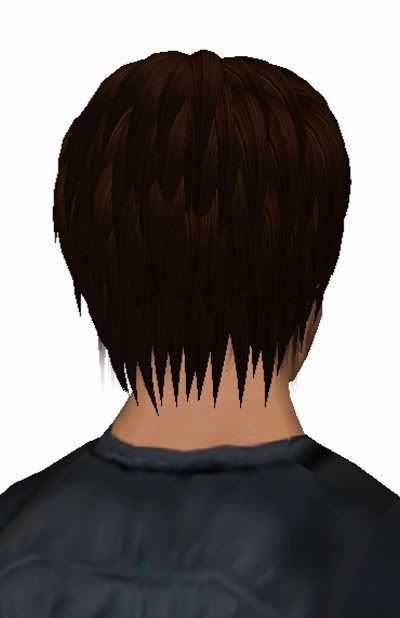 The Indy style costs $1200L for a fat pack, $150L per color, and the demos are free. The colors include: auburn, black, blonde, blonde tipped, blue tipped, brown, dirty blonde, green tipped, natural red, pink tipped, purple tipped, red, red tipped, sandalwood, silver, white.
Guest model- Talmore Legion
MMS-Deep Blue Eyes, MMS-Deep Blue Eyes, MMS-Deep Blue Eyes, *TRUTH* - Rogue Denim [roadhouse], (Shiny Things) Murphys - brown