Ok, I've had this in my inventory for entirely too long. First my avatar didn't look right with it, then I didn't have the right clothes, then... oooh, shiny thing! What was I saying?
Oh, yes.
Crimson and Clover
's homage to Johnny Cash. Johnny is a manly style, with tousled hair on top combed to a neat DA in the back. (Some of you may know what I'm referring to there...) Classic style for the classic man. Unfortunately, this one just doesn't work on the ladies, or at least it didn't on me!
From the front, Johnny is combed back, with noticeable sideburns. The hairline is impeccable. Seriously, this style is hot.
From the back, the neckline is neat. It's a man's haircut- simple and effective.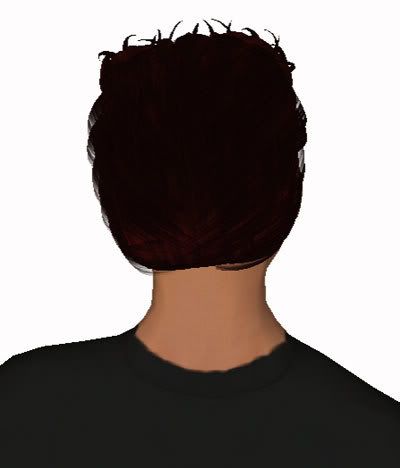 Johnny is 200 for 2 colors, 1500 for fatpack, 500 for multipack (5-6 colors). Your color choices are red, red blackened, copper, crimson, mahogany, chocolate, mocha, mocha frosted, dirty, honey, platinum, platinum blackened, white, white blackened, black, black red, dirty blackened, dirty pink, dirty purple, dirty red, black frosted, black pink, black purple, blue, emerald, pink, pink blackened, and purple.
poses - [LAP] yup, skin - MMS-sk-rugged, eyes - Gurl 6 Eyes - Blue by PopFuzz, SYD - Black Crew Neck, "mainLine" denim dark black jeans by caLLie