DG Innovations
just released several new hairstyles.
The Anita style is a curly updo that sits just below the crown in a bundle of curls. A few stray curls spill out of the updo on the right side. Long, framing bangs are parted on the left and follow the contours of the face to the collar bone. One strand falls loose across the right eyes to touch the bridge of the nose.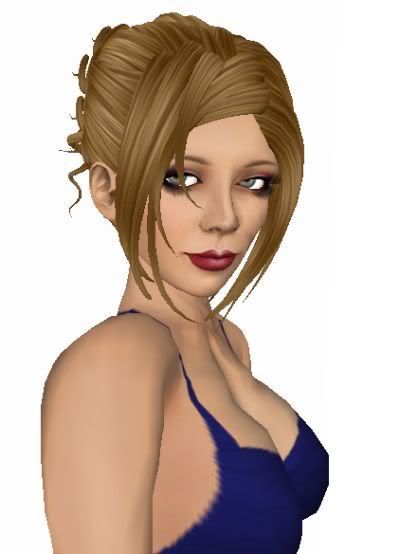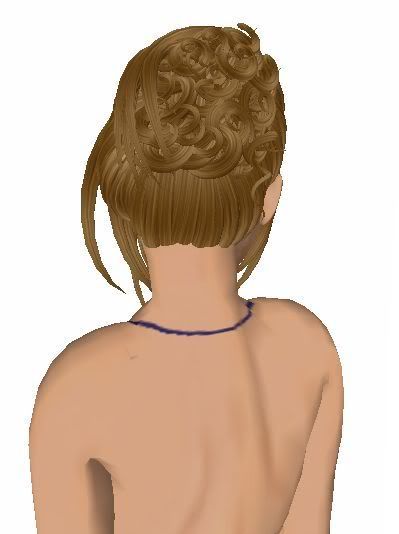 The Anita style costs $350L for a 6-color pack, $200L a 3-color pack and the demos are free. The colors include: light blondes(fair, platinum, straw), light reds(almond, bronze, butternut), light browns(fawn, oatmeal, sepia), dark auburns(chocolate, mahogany, umber), grays(gray, pearl, salt n pepper), golden blondes(flaxen, golden, sandy), intense reds(maple, rosewood, sandalwood), medium browns(hazel, nutmeg, sienna), monochromatic(nickle, true black, white), ash blondes(ash, dark ash, light ash), light auburns(auburn, hazelnut, spiced), dark browns(chestnut, smoke, walnut), blacks(black, plum, raisin).
Pose: LAP - Alone Time, Skin: LaynieWear - Disco 1, Clothes: LAynieWear - DeeDee in Midnight, Lashes: MM Skins - Thora, Eyes: SYD - Grey Eyes