Tekuteku
is another shop that Sofia Gray told me about. This shop also has a few styles for the guys including a dollarbie. There is also a dollarbie style for women.
The Cotton Candy style is a long, layered style that falls to the middle of the shoulders in slightly angled strands. The hair in front is parted on the left and smoothed across the forehead where it is held in place on the far right by a small, flowered barrette. The face is then framed with long pieces that fall cover the ears while falling to the shoulders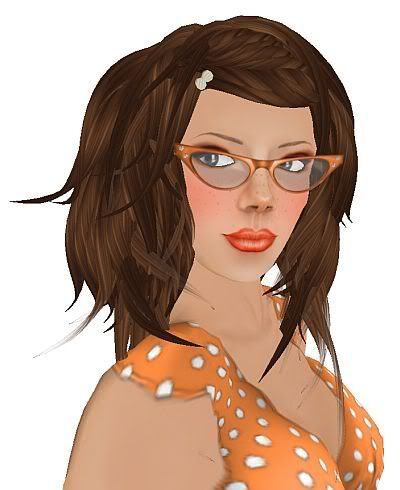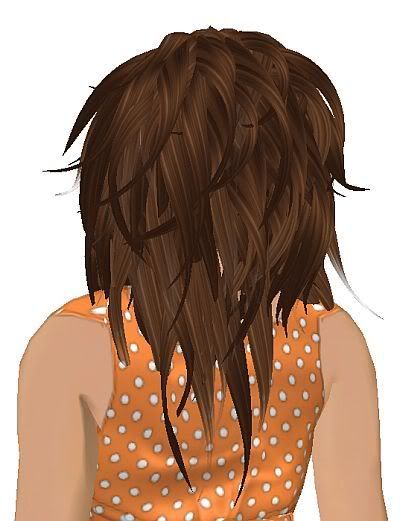 The Cotton Candy style costs $200L per 3-color pack and the demos are $1L. The colors include: black, choco, dark brown, dark red brown, ork, red brown, blonde, peach blonde, platinum blonde.
Pose: AnimaH - Male Pose 10, Skin: Artilleri - lily sunkiss autumn, Clothes: Artilleri - Jennae Dress in Orange, Eyes: Gurl 6 - Silver by PopFuzz, Lashes: Cake - Bedroom Lashes, Glasses: Artilleri - Greta Glasses