Today's style is from
Hair Solutions
. As promised we are starting to show more male hair. Today is the first of many Male Mondays. Please remember to keep those male hair tips coming.
The Spencer style is a short, layered style that falls just past the neckline to brush at the neck. The layers fall from the crown in several tiers giving the style a clean look. The face is framed and edged with similar layered pieces that soften above the eyes as not to block the view of the eyes. The female version of this style is called Lexi.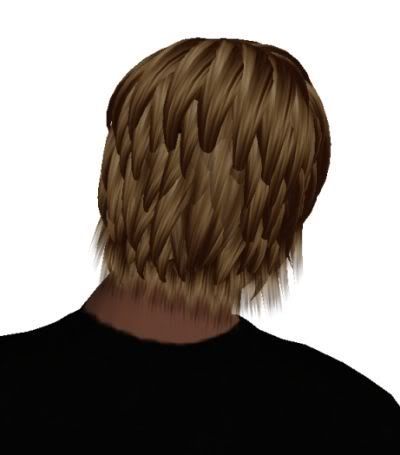 The Spencer style costs $1000L for an everything pack, $200L for a 4-color or 5-color pack, $150L per 2-color pack, and the demos are $1L. The colors include: black, black blue tips, black green tips, black indigo tips, black red tips, blue fusion, blonde, bright gold, dark brown, delicious brown, frost, glossy blonde, glossy brown, golden blonde, golden brown, hightlight blonde, highlight dark brown, indigo, mean green, mellow yellow, natural fiery red, platinum, rich wine, silver glory, white rice.
Skin: TaP Vivant Chestnut Beat, Clothes: SYD - Pumpkin Pi Crew Neck, Eyes: SYD - Forest Eyes