When I saw the
FashCon
notice that Damselfly had released new hair, I rushed over to check it out. I'm not sure about it. It's beautifully constructed, but I don't think I'm a "big hair" girl. But if you are, this is definitely hair to check out.
The front is pulled back into a clip high on the back of the head. Chunky side bangs frame both sides of the face, falling gently to the chin.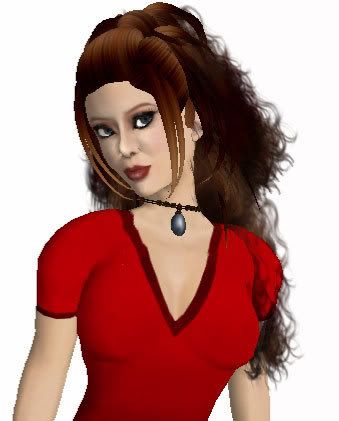 The back has two blunt levels, one from the pulled-back front, and then the back part. The curls look lush, although they're a touch too flexi for my tastes. It's still extremely well done.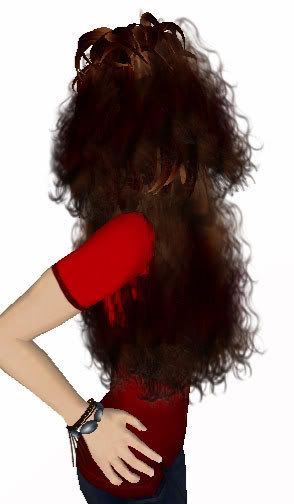 Lonestar is L$1 for a demo, L$200 per individual color, and L$1500 for a fatpack. The colors are red-black, red-wine, red, purple passion, brown mahogany, brown drk, brown ash, brown amber, blue punk, blonde white, blonde wheat, blonde drk, and black.
Skin - TaP Vivant Almond Feline 3, *NB* Prim Eye Lashes: Total Glam (Gold Tipped), Shirt - LaynieWear Katherine Crimson, Pants - /artilleri/ betsy pants *darkblue*, (Shiny Things) Stoned bracelet - hematite, (Shiny Things) Stoned choker - hematite