Wow, it's been a while since I've written. Life has been gnawing at my backside like an annoying little dog, but I'm back, I think. I couldn't have had better timing, either, because this hair by Magika is amazing. I've never been to Sabina Gully's
Magika
before, but that has happily been rectified, because this is hair I NEED!
See, most of the time I'm pretty boring with my hair. I have two or three standby wigs I go to, and I'm content to just know I have hair for every occasion tucked away someplace. But Mystic is different... a butt-length thin ponytail that has enough flexi to move, but not enough to put your eyes out. The front has razory wisps framing the face and escaping from the pony, softening the look.
But the amazing part of this hair is the hair ornament... it's as if you've become part of the background, with wrought iron curlies woven into your hair. Believe me, it doesn't sound like it'd work, but it is so amazing.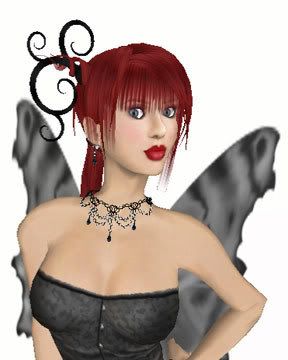 The curls are so strong, and yet so delicate, that I couldn't help but pair it with my faerie costume. Strong and soft, that's me!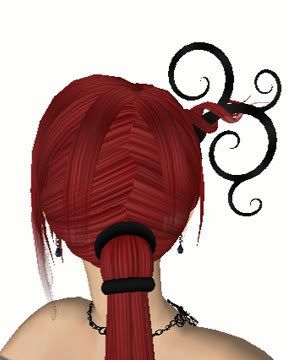 The demos are truly free at Magika, and while colors are limited (only 9 *pout*) they're exceptionally well done, and well priced at $175 per color.
Jewelry: Alienbear Design (BLACK Princess Gelasia Set white), Skin: TaP Vivant Almond Candy 3, Clothes: LaynieWear Aine Charcoal, Eyes: Gurl 6 Eyes - Blue by PopFuzz