Today's style is from
Goldie Locks
. You can now camp for free hair here. The camping area is located outside the front of the shop on the left side.
The Blossom style is a thick ponytail tail that sits at the base of the neck being held in place by a wide hair tire. The ponytail flows down the back in a mess of thick, curls down past the small of the back. The face is framed with swoop bangs that part in the middle brush the cheekbones and jawline.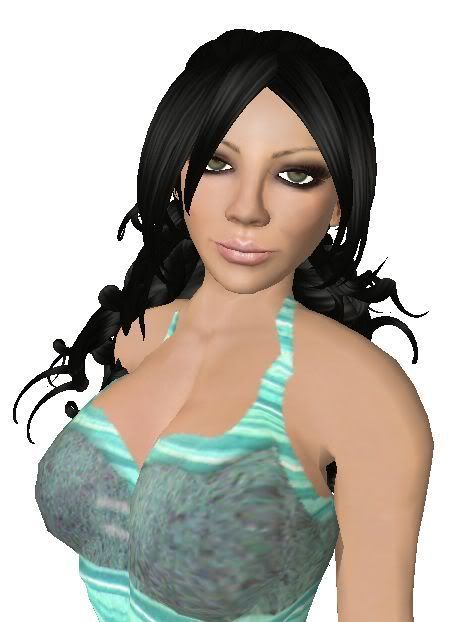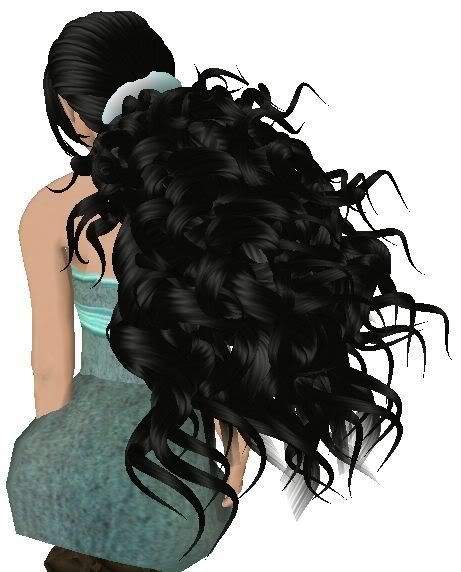 The Blossom style costs $1000L for a fat pack, $200L for a 3-color, 4-color, & 5-color packs, and the demos are $1L. The colors include: black and whites(black, snow white, steel, white), reds I(burned gold, burnt umber, dark red, red streaked), reds II(auburn, copper, light red, sunkissed), reds III(fire red, ginger red, russet red), blonds I(gold, white blond, light blond), blonds II(dark blond, pale blond, strawberry blond, true blond), blonds III(amber blond, cinnamon blond, golden blond, honey blond, sandy blond), brunettes I(dark brown, mouse brown, walnut brown), brunettes II(brown with blond highlights, chocolate, coffee), brunettes III(brown, caramel brown, mahogany brown), extreme pinks(cotton candy, hot pink, pink), extreme greens(green, teal, turquoise), extreme blues(baby blue, blue, purple), elementals(earth, flame, ice, lightning, smoke), skunked(skunked white, skunked pink, skunked red, skunked blue, skunked purple).
Skin: MM Skins - Fair SkinGloss Smokey, LaynieWear: Bree in Ocean