Today's style is from
Gurl 6 Hair
.
The Bobbysocks styles are ball shaped buns that sit low behind the ears. Each bun is held in place with a black hair tie and has wisps of hair falling out of the ball for a more natural look. The Bobbysocks II style has swoops bangs that part on the left and cross the right eye to the jawline just below the right ear. The original Bobbysocks style has straight cut Bettie bangs that curl under mid-forehead. Both versions of the style look great and work with any vintage wear.
Guest Model: Cherlindrea Lamont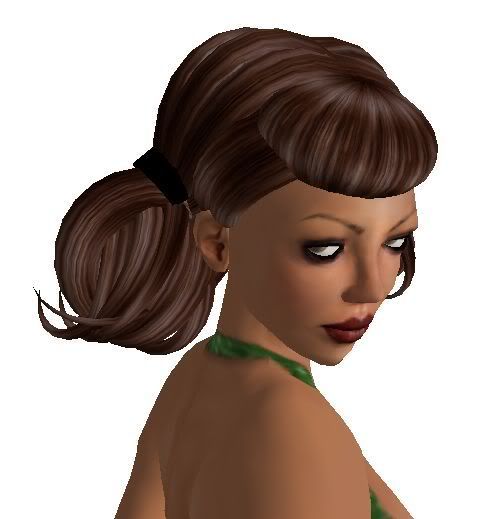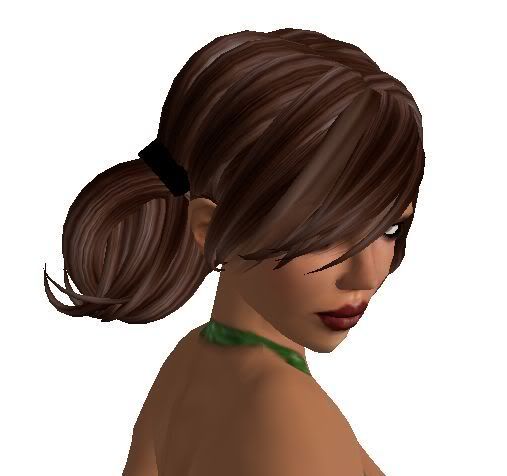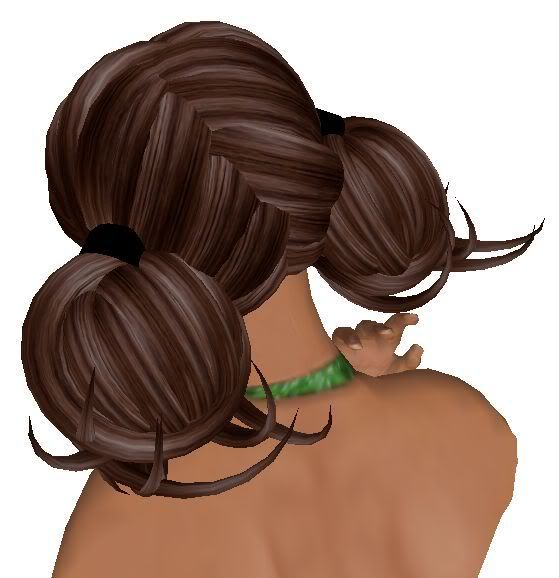 The Bobbysocks styles costs L$99 for 60 colors in Bobbysocks with 20 colors of Bobbysocks II and L$1 for the demo. The color include: shimmeryred, peachy, copper, ginger, straw, gold, cream, blonded, vicious pink, raspberry lemonade, electric candy, cotton candy, toast, light brown, elektra, dark brown, pink dipped blonde, pink dipped black, dipped strawberry, black dipped blonde, milk, blackwhite, blackred, blackgloss, tangerine, strawberry, sexy red, natural red, light blondish gold, light blonde, golden blonde, creamy blonde, honey, dirty blonde, black n gold, black light brown, caramel, chestnut, hazelnut, goldenbrown, platinum, platinumred, platinumpink, platinumblack, rebel, dirtier white, black cherry, black, seducationplum, deeperpurple, blueberry, blue, toffee, sand, cocoa, chocolate, blackwblondetips, blacksilver, blackblue, blackpurple.
Skin: MM Skins - TanGloss Tropical, Clothes: PixelDolls - Celeste Green