I have to admit, I don't understand some hairstyles these days. It seems like people are spending lots of time and money, fussing with their hair, to make it look like they just rolled out of bed and ignored it. I don't get the logic. But if you do? This is the hair for you.
It's incredibly well done. The front is wild and ragged, and even somewhat sexy. The bangs partly cover one eye, increasing the coyness. (Is coyness even a word? Eh, who knows.)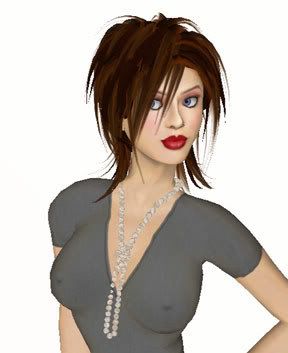 The back is also razored, and flips out, with pieces that stick out (in a good way, really!).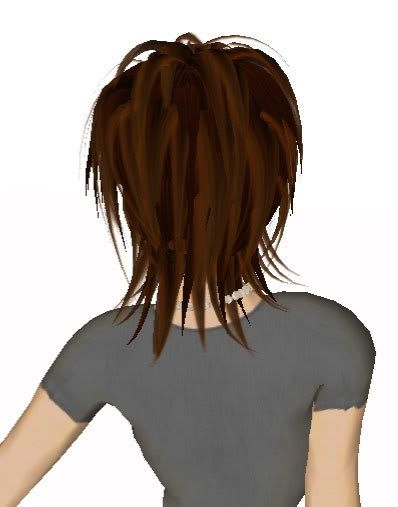 Shop Seu has a range of hair and seems to be almost experimental- willing to go farther than the rest. Whether you love it or hate it, you have to admit it's extremely well done, and the textures are so soft you just want to pet them. This shop is definitely on my list of favorites!
The price is L$160, and it only comes in this brown.
Clothing: Layniewear Deep V-Neck Tee Charcoal Grey; Jewelry: Shiny Things - Knotted Pearls (Mother of Pearl), Skin: Tete a Pied Vivant Almond Candy 3