Rock Candy
is a small shop with hair for both men and women as well as AOs, shoes, clothing, and other accessories.
The Floofy Hair style is a short, straight style with the hair layered to the neckline. The hair on top sticks up and back in similar layers given the entire style "just woke up" look. The are angled across the eyes ever so slightly to the right and just touch at the cheekbones. This style reminds me of a day at the beach and surfing.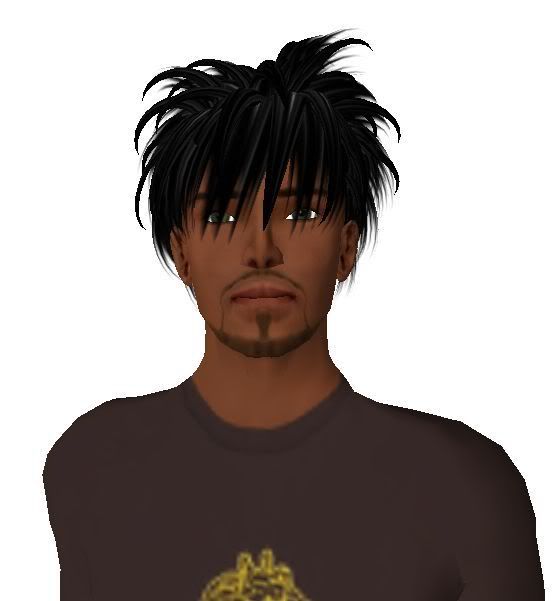 The Floofy Hair costs $350L for a 6-color fat pack, $100L per single color, and there are no visible demos. The colors include: black, blonde, red, tintable, violet, yellow.
Skin: EM Natural Male/Facial '4', Clothes: SYD - Gauntlet Crew Neck