Pssssst... I have a secret. I have a serious, SERIOUS love for vintage things. Clothes, hair... it's all so sexy and flirty and .... oh, I just have no words! So imagine my joy when I found
Jetdoll
's Vintage Vixen hair. It says it right in the name... Vintage Vixen. Surely it couldn't be that good, right?
Wrong. The front has the most wonderful Betty Page bangs, and the rest of the hair is pulled back. It even comes with a sakura blossom (that's cherry blossom for those who don't speak Japanese) to tuck into your hair!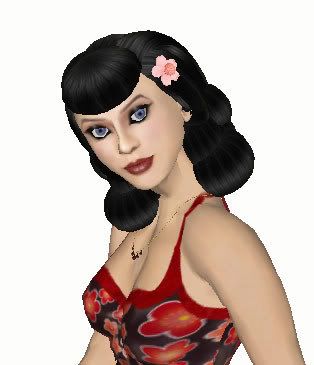 From the side, you can see the waves...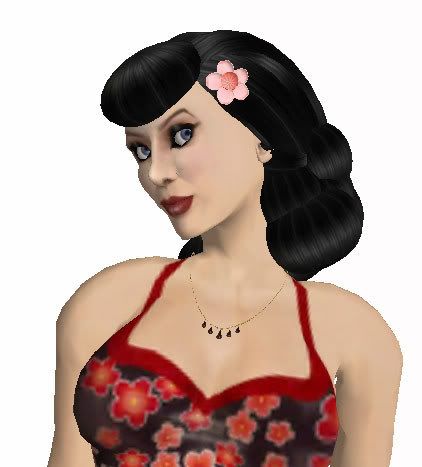 ... and from the back, you can see the lovely waves, controlled as if by a light hairnet. This hair was made for dancing to big band music with a man in uniform.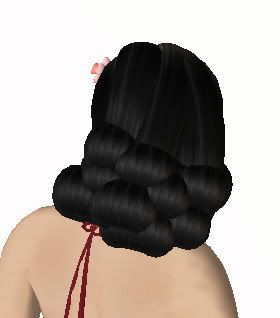 Colors - only black. (I NEED this in red!!!) Price- L$99
Dress: LaynieWear Elaine; Jewelry: Cailyn's Ruby Teardrop Chain; Skin- Tete a Pied Vivant Almond Feline 3