Today's style is from
Calla
.
I have to admit, I giggled a bit when I read this name. I mean, some on, there's BUG in the name!!! But then I put it on, and ... well, maybe all bugs aren't so bad!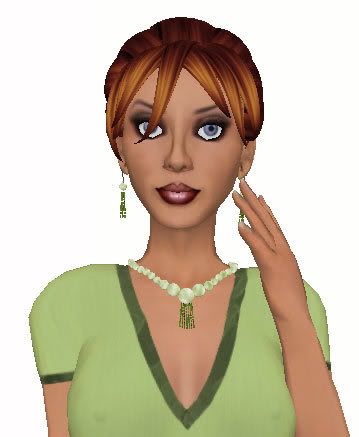 From the front, you have simple bangs framing the face. Soft, beautiful. Can be dressed or dressed down easily, in my opinion.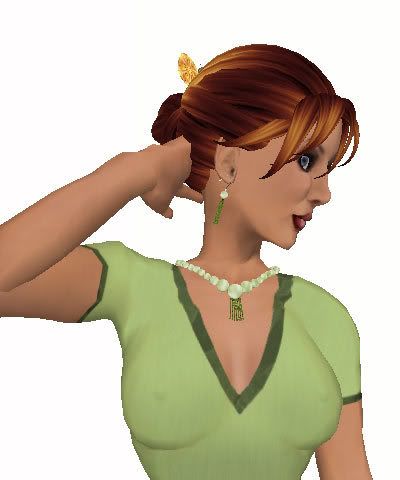 From the side, you start to see what's special about this style. The back knot is fairly low on the head, and there's a hair ornament...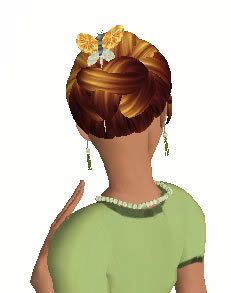 Man, the glamour of that knotwork in the back makes me wish someone would do that to my hair! And just what kind of hair ornament is that?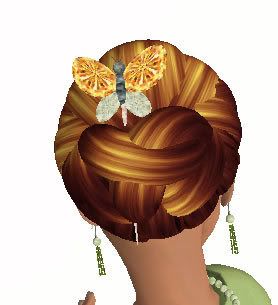 It's a butterfly! See, all bugs aren't bad! Some are simply stunning in their beauty!
The Bugloss style has a 5-color packs for L$200, choices pack of 25 colors for L$850, I Want Them All packs for L$2000, and the demos are free. The colors included in the packs are: brunettes(light golden brown, golden brown, dark brown, chestnut, brunette), dark frosted tips(golden brown, dark brown, chestnut, brunette, black), calla combo(plum, black, chestnut, golden red, golden blonde), lights(strawberry blonde, pale blonde, golden blonde, ash blonde, blonde), blonde light tips(blonde with teal, blonde with pink, blonde with pale red, blonde with lavender, blonde with baby blue), blonde burnt tips(blonde with red, blonde with light golden brown, blonde with golden red, blonde with chestnut, blonde with brunette), reds(pale red, mahogany, golden red, fire red, copper), red frosted tips(red with mahogany, red with golden red, red with fire, red with copper, red with black fire), extremes(purple, pink, magenta, green, blue), darks(plum, midnight, black, black frost, black fire), black tips(black with white, black with red, black with purple, black with blue, black), pinks(pink, light pink, lavender tip, black tip, baby blue tip), white tips(white with red, white with purple, white with blue, white with black, white).
Wearing- LaynieWear Katherine, ET Barely Cords, Jewelry- Essentia Jade, Calla Bugloss Butterfly Chopstick, Skin - HYBRID II - Vestal - Face #9