Maitreya
is a smaller shop that sells clothing, shoes, hair, and animations for women. There are stands to try the poses out which include a fairly good collection of walks and poses to design your own AO. Although there are only 3 hairstyles, they are all well done so I had a hard time choosing which style to feature today. In the end I went with the new release because I had such a hard time deciding.
The Sophie style is a straight updo with the hair pulled into a wide, bun-type style gathered just below the crown with chunky pieces spilling over. The fringe-cut bangs cross the brow with long, straight-cut pieces curving down the either side of the face almost to the collarbone to frame the face.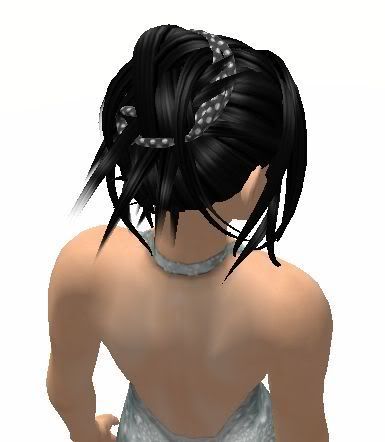 The Sophie style costs $125 per 2-color pack with each color having a separate facial glow option, $500L for a 12-color fat pack, and the dmeos are free. The colors include: black, white, brown, dark brown, mahogany, red, copper, natural copper, blond, blond gold, iron, and silver.
Skin: Gala - Pale Sultry Lustrebeam, Clothes: PixelDolls - Celeste Silver