Today's style is from
Hair Styles by Tami McCoy
.
The Romantic style is a short, wavy updo with wispy waves that fall from the neckline to top the top of the back. The hair is pulled from the front to the crown in a loose bun that sits just below the crown. The face is framed with long, thick bangs that part in the middle and angle around the cheeks ending just past the jawline. This hair is great for formal events.
Guest Model: Cherlindrea Lamont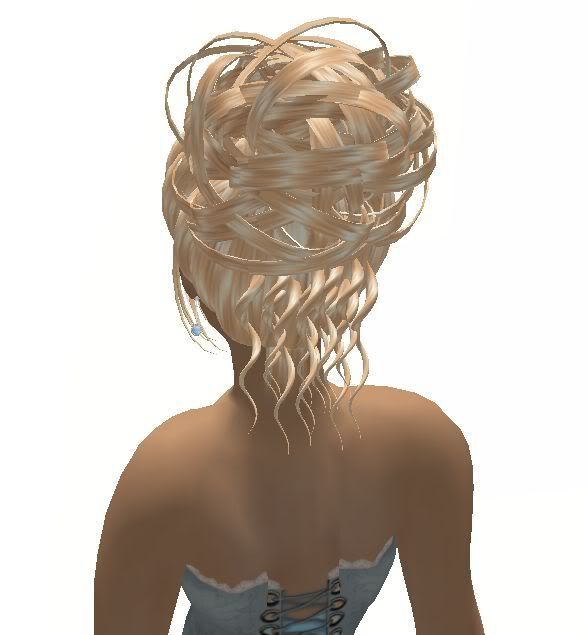 The Romantic style costs $1000L for a 5-color pack, $250L per color and the demos are $1L. The colors include: midnight, wine, caramel, light brown, dark brown, dark red, light red, summer, sunkissed, honey.
Skin: PanJen Cutsey Skin, Jewelry: Alienbear Designs - Baby Blue Moonstone Diamond Set, Clothes: Reasonable Desires - Sky Dress