Sirena
is a beautiful shop run by the
Natallia's Second Life Diary Blog
's author Natalia Zelmanov. This shop has a little of everything from hair for men and women to clothes and even mermaid tails. "I'm a mermaid" was one of the first time Natalia said to me when I met her.
The Madison style is a long, wavy style that starts out straight and falls down to the back in corkscrewed waves. The face is framed with the same corkscrewed waves with a single, shorter wave falling across the right eye. There is a small seashell that is optional to wear in this style that attached to the left side. I think this style works best of the mermaid feel of some of the other products sold at Sirena like the tails.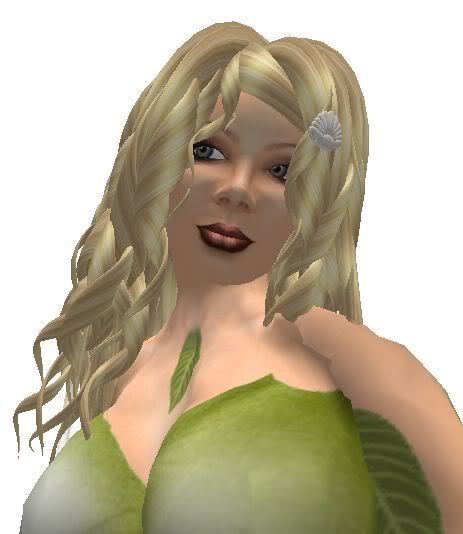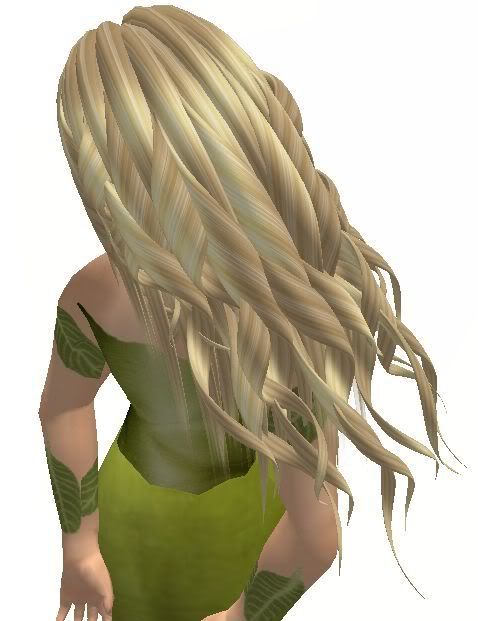 The Madison style costs $995L for an everything pack, $195L for a 4-color pack, and the demos are $1L. The colors include: black(black pearl, blackberry, jet, midnight), blonde(golden, pearl, seashell, strawberry), brunette(chestnut, chocolate, cinnamon, sandy), electric(amethyst, grape, hot pink, tangerine), ocean(aqua, azure blue, sea green, turquoise), red(auburn, copper, coral, scarlet), dipped black(jet-blonde, jet-blue, jet-grape, jet-red), blonde dipped(pearl-blue, pearl-brunette, pearl-pink, pearl-red), brunette dipped(chestnut-black, chestnut-blonde, chestnut-orange, chestnut-red), dipped electric(amethyst-red, grape-brunette, hot pink-blonde, tangerine-green), dipped ocean(aqua-blonde, aqua-grape, aqua-orange, aqua-pink), red dipped(auburn-black, auburn-brunette, auburn-blonde, auburn-pink).
Skin: Gala - Pale Sultry Lustrebeam, Clothes: L'elfe Blanc - Leaf Green Gown