Last night, Teagan and I went to Sheltered Heart's grand opening for her new shop. Talk about a crowd!! I couldn't stay connected, and I eventually gave up, but not before I got this snap! How fun is this?
I know, I know. Get to the hair, Laynie. This blog is about hair, not social events!
Ok, can I just say how much I love this hair? I have a serious love for
Kin Keiko
's styles, because they range from sexy to just plain cute, to anime, to... yea. Wow. Range. Kin's
Jami
is no exception. It's got that sexy, just-rolled-out-of-bed look people work so hard to get!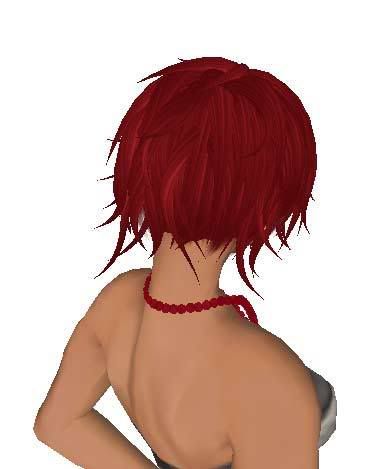 This choppy, chin-length cut has wispy chunks that fall free along the neck. The front is wild, with long bangs sweeping almost accidentally across the eyes. It's fun, flirty, and perfect for neko ears! I think it goes well with just about anything, from jeans and a tee to the cute dress from Bossa Nova I'm wearing in this!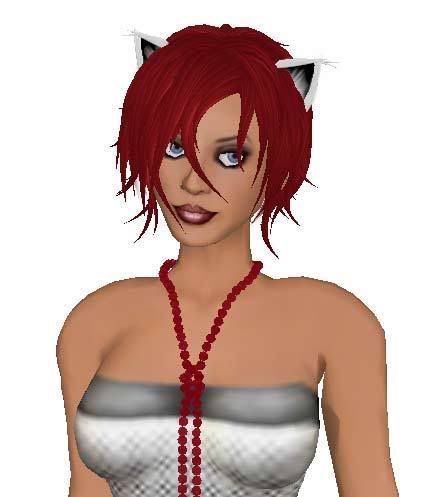 Kin's hair comes in a wide range of colors, from sedate to wild. The single colors are $100 linden, a fatpack of 13 basic colors is $975, a fatpack of 18 tipped colors is 1350, and a fatpack of 7 highlighted colors is $525. The demos are free. The colors are:
Basic
– green, red, yellow, brown, white, blue, purple, orange, blonde, burgundy, pink, flame red, black;
Tipped
> – purple & white, pink & white, burgundy & white, blonde & white, blue & white, green & white, blonde & brown, blonde & green, red & blonde, flamered & orange, brown & red, orange & yellow, white & black, white & burgundy, white & grey, black & white, black & burgundy, black & blonde;
Highlights
– white & blue, white & grey, black & red, black & purple, black & blue, black & yellow, black & pink.
Laynie
Dress -Bossa Nova - dotty dress (group freebie), Twitchy Kitty Ears - Miau Haus, Shiny Things Knotted Bead Strand – ruby, Skin - HYBRID II - Vestal - Face #9