Analog Dog
has recently moved locations and done a nice revamp of their entire buying system. The ads are clear and there are demos for every style in the shop. There are three wonder chair with prizes that are not hair related. The textures there are a must-see so go over there and try on a demo. There are styles for men and women as well as bangs. Let me just say that I had held off in the past buying here because there were no demos. I am so glad that Queue Marlowe added them to the new location. I love this hair.
The Jada style is a long, wavy style that falls past the small of the back and flips up and out at the end. Some hair is gathered at the crown is a loosely held, flowering bun. The face is framed with angled bangs that part right of center and come as a separate attachment for better adjustments. The movement of this hair is stunning with the hair bouncing off the shoulders with each step. As I said earlier, you must go and try and demo to see the textures for yourselves.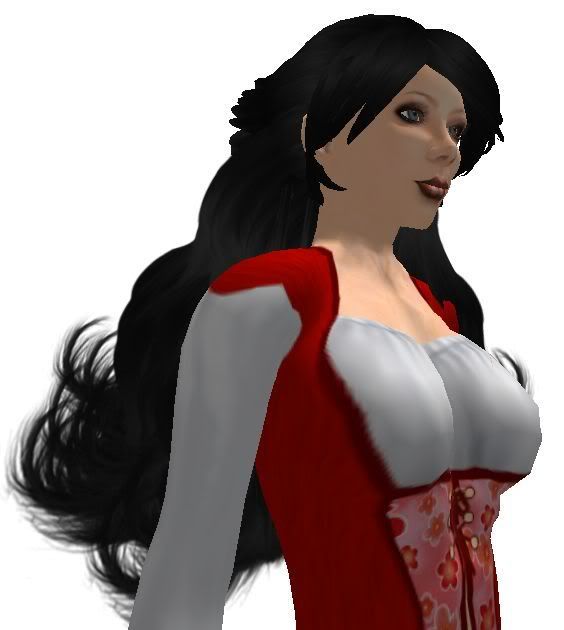 The Jada style costs $350L for each color set, the demos are $1L and a color changing HUD is sold separately for $150L. The colors include: dark(black, brown, brown sugar, copper), light(dirty blonde, honey, penny, platinum), splash(aqua, blue, green, pink, purple, red, sky, steel).
Skin: Gala - Pale Sultry Lusterbeam, Clothes: LaynieWear - Wench Top with Teagan Cherries Red, TorridWear - Worn Our Capris