Curl Up and Dye
is a large shop that caters to men and women. This style is also available in two colors as a freebie at the
Hair Fair
until April 14 and also at the shop.
The Claire II style is a long, straight style with a semi-ponytail that sits on the crown of the head and falls to the small of the back. The bangs are straight cut across the brow curling under with a tapered ends. The texture has a nice, healthy sheen to it. This style would match well with a nice set of silks.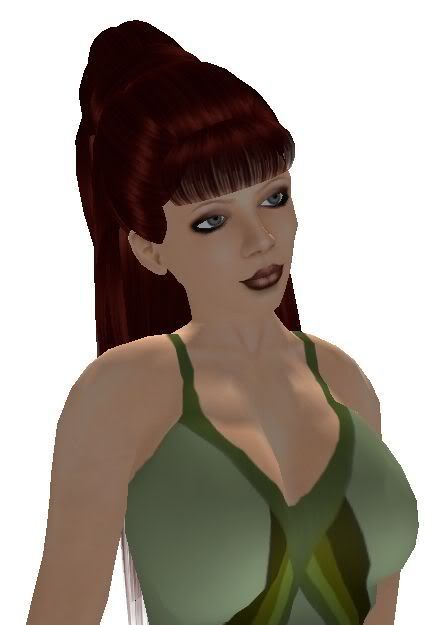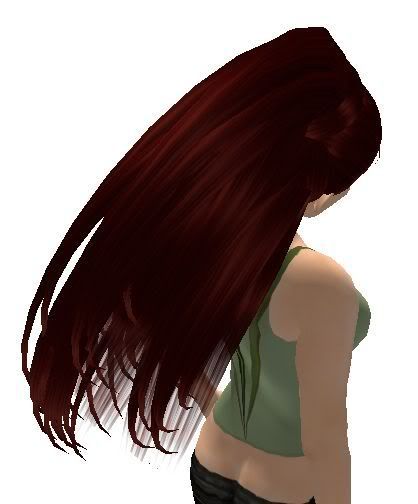 The Claire II style costs $1500L for a fat pack, $300L per color and the demos are $1L. The colors included are: Black Shades(black, deep black, blue black, silver, white), Brown Shades(brown, brownred, red, ahsbrown), Red Shades(sunset, auburn, wine, wild orchid), Blonde Shades(blonde, platinum, ash blonde, sand, honey blonde), Anime Colors(blue, dk pink, green, pink, purple, bred).
Skin: Gala - Pale Sultry Lustrebeam, Clothes: Artilleri - Donna Shirt, PixelDolls - Shiny Srappy Pants