This blog has moved to http://www.savoirhairsl.com/?p=13.
Today kicks off over a week of newbie hair and specials.
Panache Hair
has a great offer for newbies. They offer two different style hair packs for just L$5 located on a pole in front of their store, Faith MidNyte and Candy Vonta. Out of the two I prefer the style called Candy Vonta. During my early weeks on SL this was one of the styles I wore. Panache also has their vendor boxes at
The Free Dove
and
The GNUbie Store
to make it easier for new players to obtain them.
The Candy Vonta is a pair of fun ponytails with long, layered tendrils. The face is frame by the same wispy tendrils around falling below the cheek bone. The textures are nicely highlighted and you can not beat the price for such a nice style.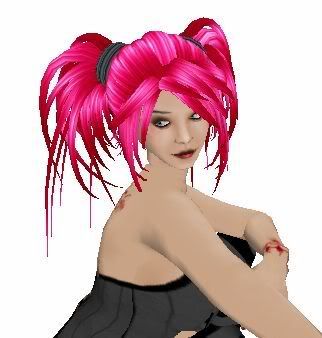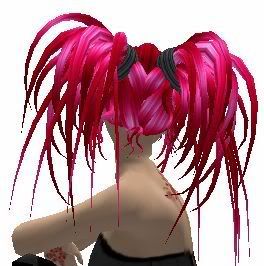 The Candy Vonta newbie box set sells for L$5 for a pack of 20 colors. The colors included in the price are: ash, autumn dark, autumn light, autumn medium, black, blonde honey, blonde ice, brunette dark, brunette light, brunette medium, coppertone auburn, coppertone gold, coppertone red, hazel, pink hot, red dark, red light, red medium, white.
Skin: PanJen - Hope Tone 1, Clothes: LaynieWear - Hematite Corset, Hematite Stripey Socks, Tattoos: LaynieWear - Henna Tattoo