This blog has moved to http://www.savoirhairsl.com/?p=28.
Influence Hair by Naughty
is a shop located on Naughty Island that sells both women's and men's hair styles. The store is divided with women's to the right of the entrance and men's to the left of the entrance. There is a centralize display that has all the colors available.
The Party Girl III style is a long, straight hair that falls just below the shoulders. The front is parted down the middle with straight cut bangs just above the eyebrows. I found the edging on the bangs to be a bit overdone causing the face pigmentation to be overpowered by the color. The overall texture is nicely done without be overly shiny or dull. There are two other Party Girl styles, one with choppy bangs and one without any bangs. I am being really kind here because I absolutely hated this hair style.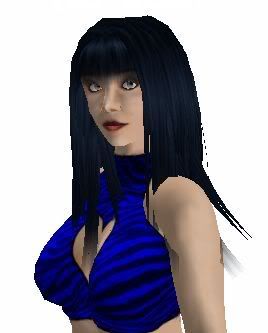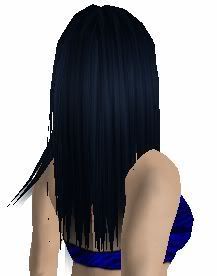 The Party Girl III style comes in 3-color packs for L$300, full color packs for L$2000, and the demos are L$1. The colors included in the color packs are: black shine (raven sunset, deep sea, black pearl), pink tones (lily, rose, salmon), aquatic tones (sea foam, tropics, ocean), natural reds (amber sunrise, coral, spiced bronze), pure reds (mermaid, red sea, dusk), intense reds (hibiscus, twilight, Baccara), cool tones dark (harbor, cool bay, drift wood), cool tones medium (starfish, warm sand, wet sand), cool tones light (sea mist, Sahara, sand dollar), golden tones dark (coconut, mocha, sable), golden tones medium (Tahitian sunrise, Moroccan, cocoa), golden tones light (beach, bamboo, topaz luster).
Skin: PanJen - Hope Tone 1, Clothes: LaynieWear - Not Your Mother's Stripes Blue Heart Top, Tattoos: LaynieWear - Henna Tattoo