I have a confession- I have had this hair in my inventory for an embarrassingly long time. I just... well, let's sum up with life happens. So, today we get Norman, from Kiss, which is just such a cool style. It totally grew on me the more I had it on!
From the front, Norman is a mess of wild Edward Scissorhands waves, in the best possible way. It's shaggy, it's wild, and it's actually pretty sexy! The left side of the face is left uncovered, and is close to the head. The right side, however, is thick and wild.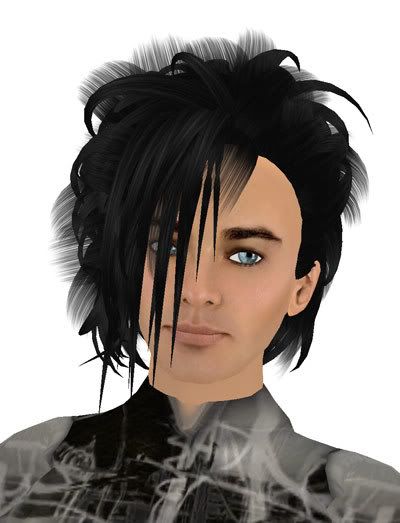 From behind, it's a mass of waves that might be tamer with a comb, but wouldn't be nearly as fun!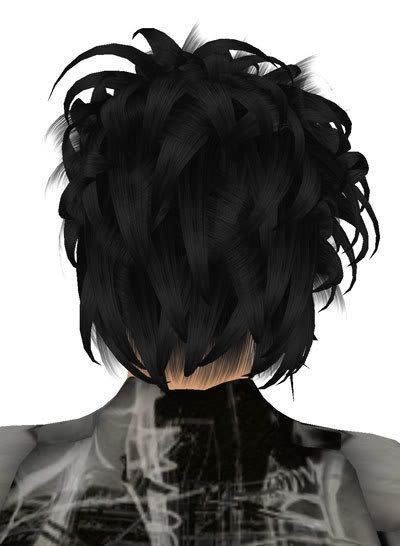 When I was photoing this, I couldn't help but try it on my girl avatar. I was right. It worked well!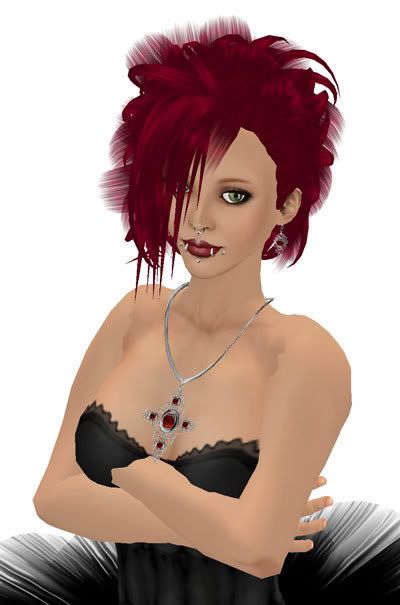 The Norman style costs $1900L for an I Want Them All pack, $200L for a 6-color pack, and the demos are $1L. The colors include: pink pack 1(morning mist, pink panic, pink pearl, strawberry creme, sunrise, watermelon), pink pack 2(berry xplosion, candy apple, mystical, neon nights, tropical tease, wild orchid), purple pack(dragon sapphire, grape yum yum, lilac sparkle, sinister grape, storm, wisteria), red pack 1(autumn, clubbin' thunder, copper penny, sunset, thunder red, volcano), red pack 2(arizona, burnt umber, jalapeno, mango twist, paprika, rust), orange pack(apricot, c antelope, coral zest, creamsicle, papaya shimmer, tequila), black pack(black coffee, gothica, india ink, midnight, raven, red wine), brown pack(acorn, acorn spice, cocoa mocha, gingersnap, hashbrown, rothchild), blue pack(atlantis, blue bomb, caribbean, denim, russian blue, turquoise trouble), blonde pack 1(aztec gold, chamomile, champagne, golden wheat, strawberry kiss, sunshine), blonde pack 2(brandy butter, canary, french roast, lemon, tawny, toffee), green pack(amazon, cucumber, daiquiri, emerald forest, irish kiss, spanish moss), white pack(cordial, gin & tonic, radical frost, schnapps, vodka, zinfindel).
As BoyLaynie:
Gurl 6 Eyes - Pale Blue by PopFuzz, Laqroki ~ Keith milky 01 Portrait skin, Fianna's Frocks - Mach. Poses by Animah

As GirlLaynie:
LW Laynie Basic 1, Gurl 6 Eyes - Hazel Eyes by PopFuzz, (Elate!), *Sin Skins* Vanity Lashes, Felicity DiS Gift BLACK, **HQ** Flexi-tutu (tintable), GHOST! - Prison TIghts (Shorter), - Tesla - (bag) Shiny Felicity *Red* Slingback Stiletto Heels, *~*Gothica Set: Antiqued/Cherry Amber/Copy, Lip Lock, *CC* Kitty - HUD VERSION Ladies Wedding Ring 1