Teagan Blackthorne is on vacation. This blog was set up before she left.
Today's style is from
Exile
.
The Suri style is a fun, medium length bob with razor-cut layers that fall just below the start of the shoulders. The longer pieces in the fall to the top of the chest in angular strands. The swoop bangs are parted on the left with the same layers in the back. They cross the face completely covering the left eye and covering in inner edge of the right eye. This style looks great in the dual-tone textures offered at Exile.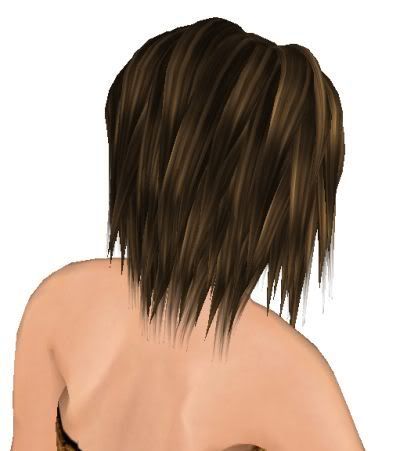 The Suri style costs $1000L for a 30-color fat pack, $250 for a 6-color pack and the demos are $1L. The colors include: blacks(twilight,black cherry, violet dawn, blue velvet, greystone,emerald), blondes(ash, sand, snow, sahara, rekka, harlow), brown(mink, autumn, dark chestnut, chocolate, coffee, cheyanne), reds(amber, scarlet, crimson, strawberry blonde, chimera, aurburn), wild cards(astral, ocean, cotton candy, horizon, toxic), K's choice(twilight, greystone, amber, coffee, sand, blizzard).
Pose: Persona - SS01 girly, Skin: D-Skin - 31_E0_F0_L2, Clothes: Aphrodite Creations - Verano Sunshine, Eyes: Gurl 6 - Silver by PopFuzz, Lashes: Cake - Bedroom Lashes