Today's style is from
Diversity
. While you are there be sure to check out the new texture release that is on all the new release hair and the dollarbies.
The Chad style is a short, straight style that falls just past the base of the neck. The hair at the ends are flipped slightly out in short spikes giving the style an edge. The hair in front is pulled across the face from right to left with some of the ends brushing at the left eye.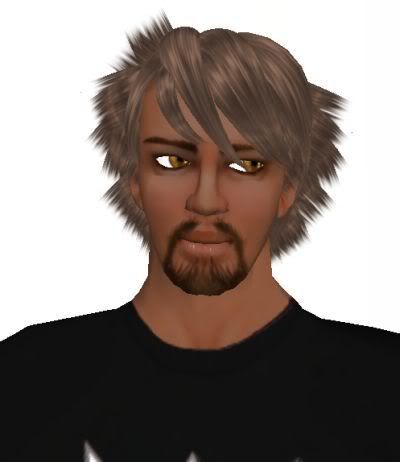 The Chad style costs L$1000 for the mega-pack, $300L for 6-color regular packs & 6-color tipped packs, L$175 for a 4-color pack, and the demos are free.
The colors included in the packs are: applejuice, atlantic, black, black blue, black brown, black green, black pink, black purple, black red, black teal, black white, blue rinse, bordeaux soot, bordeaux vanilla, candy, candy candy dipped, charred, cherry vanilla, coal, crowe, golden dipped, golden soot, grape fizz, hershey dipped, milky way, milky way dipped, milky way soot, milky way vanilla, passion pop, reece, reece dipped, reece soot, reece vanilla, sandy, sandy dipped, sandy soot, sandy vanilla, seashell, seashell dipped, seashell soot, seashell vanilla, sienna, sienna dipped, sienna soot, sienna vanilla, sleet, sleet soot, snickers, snickers dipped, snickers soot, snickers vanilla, snowflake, snowflake soot, steel, summer, summer dipped, summer soot, summer vanilla, sunrise, sunrise dipped, sunrise soot, sunrise vanilla, turquoise, turquoise dipped, turquoise soot, turquoise vanilla, velvet, velvet dipped, velvet soot, velvet vanilla, zinnia.
Pose: AnimaH - Male Pose 09, Skin: Nomine - 6 Male California Tan - brown beard, Clothes: SYD - Taro Kitano Shirt, Eyes: Gurl 6 - Golden Brown by PopFuzz