Today's style is from
Bewitched
.
The Milano style is a medium, straight style that ends at the base of the neck. The back of the head has straight stands with angular ends. The hair in front is parted right of center with the same angular ends on the choppy pieces that fall into the eyes and frame the face. There is some volume at the front of the style allowing the strands to fall in tiers.
Guest Model: Stanley Lisle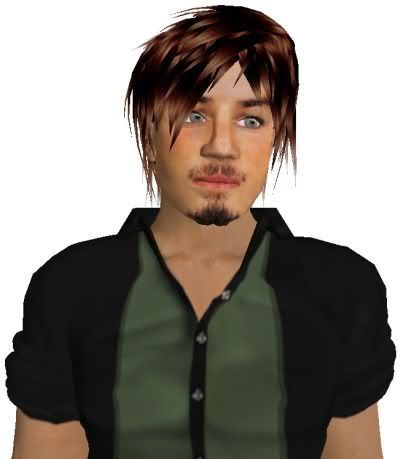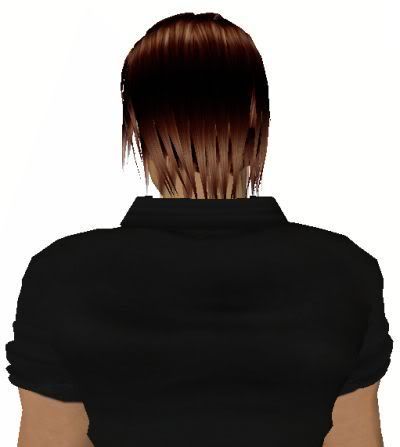 The Milano style costs $750L for a 50-color everything pack, $195L for a 4-color or 6-color pack, and the demos are $1L. The colors include: jewels(emerald, gem, raspberry, sapphire, teal), girlie(babypink, bubblegum, coral, lavender, vanilla), frosting(ash, cake, cocoa, platinum, vanilla), designer favs(bubblegum, charcoal, latte, mint, oceanmist), tropics(babypink, cinnamon, lavender, sunset, tropical), blooming(coral, lavender, platinum, sunset, tropical), anime(candy apple, light purple, melon, sea), hawt(mahogany, mesquite, natural red, strawberry), parfait(bell, candy, fuchia, straw), smackers(bell, candy apple, dark brown, strawberry), iced(faded, light blue, silver, sky), subdued(auburn, blonde, nugget, sunny), in your face(dark purple, dark blue, pink, green), bewitched favs(black, gold, medium blue, medium purple), naturals(natural red, brown, blonde, black), and customer favs(black, blonde, candy apple, gold, natural red, strawberry).
Pose: AnimaH - male pose 9, Skin: RaC - David02, Clothes: Artilleri - Classic Shirt Mid Panel Gree, Eyes: RaC - Sparkly Frost Eyes