I've noticed that I'm definitely leaning toward more edgy styles lately.
Deviant Kitties
never fails to come through with hair for the occasion, and Uruha is no different. This choppy medium-length style has little bits that flip out, and is just too adorable!
From the front, ragged bangs end just over the top of the left eye, but fall past the chin on the right side. The style ends below the collarbones.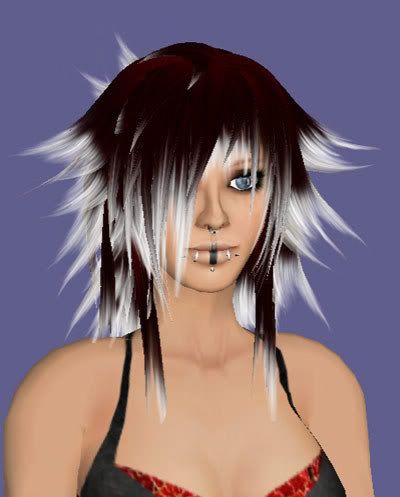 From the back, the choppy style ends below the shoulders.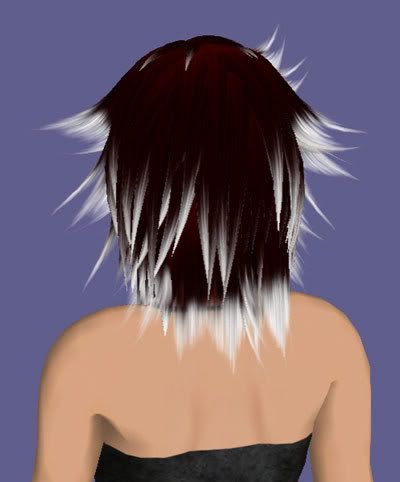 The Uruha style costs L$2200 for a value pack, L$175 per color and the demos are free. The colors include: black, black blonde, black teal, black green, black red, black white, black pink, black purple, midnight, black blue, white black, white, white blue, white green, white red, white blonde, white pink, white purple, white teal, fire, blonde, blonde black, blonde green, blonde blue, blonde red, blonde teal, blonde pink, blonde purple, cherry brown, honey brown, purple taffy, purple, blue, green, gum, pink, brown blonde, deep brown, brown frost, brown, pink taffy, blue taffy, red black, red, teal, red blonde, orange, smoulder, blonde punk, black punk.
Animah Smooth Pose, LW Laynie Black Stripe 1, Gurl 6 Eyes - Blue by PopFuzz, MM-Catwalk Eyelashes, LW Red Valentine 2008 Top (Jacket), Deviant Kitties Lip Lock