Wrong
is an everything store with hair, shoes, and clothes. This store is very large so take the time to check out all that they have.
The Style 5 are two medium ponies tied in placed with black bands sit low behind the ears and end just above the shoulders. The hair in the back is parted perfectly down the middle. The front of the style has long bangs parted on the right with a small barrette holding the hair out of the eyes on the left.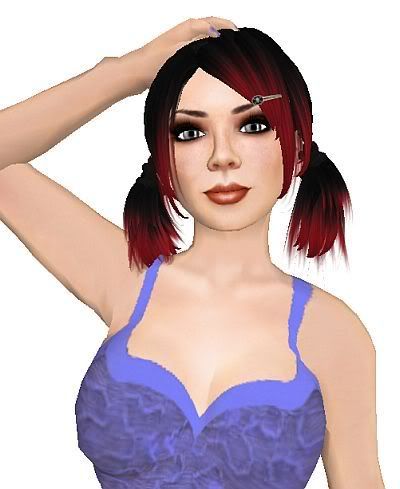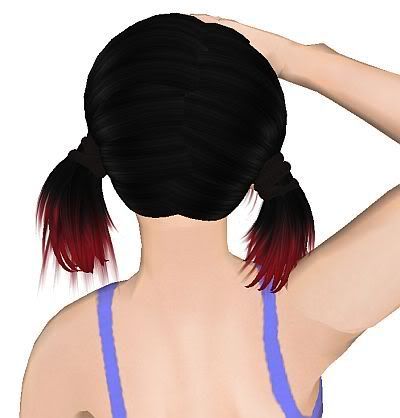 The Style 5 costs $100L a color and the demos are free. The colors include: blonde, blonde & black, red & blonde, blonde & pink, blonde & blue, copper, copper & blonde, red & black, purple, purple & blonde, dark brown, brown & blonde, blood red, pink, blue, black, black & blonde, black & red, black $ blue, black & pink.
Pose: LAP - Beach Babe, Skin: LF CHAI Skin - Cream Celebrity Freckled, Clothes: Style Your Destiny - Fancy Kanti in Periwinkle, Eyes: Gurl 6 - Silver by PopFuzz, Lashes: Cake - Bedroom Lashes