Sand Shack Surf Co.
has almost everything you need from clothing to hair and accessories. They are best know for their hand drawn textures and funky styles. Every newbie knows them for their dollarbies located at The Gnubie Store.
The Georgie style is a long, curly style with a mass of curls that halos the head just brushing at the shoulder blades. The face is framed with the same curls that fall down the side of the face slightly covering the ears. These curls are fun to wear and it definitely warrants a trip to the shop to try on the demo.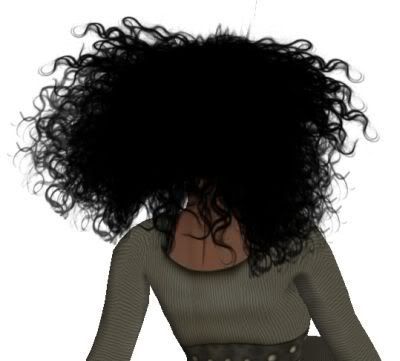 The Georgie style costs $110L per color and the demo is $1L. This style currently only comes in black.
Pose: AnimaH - Sweet, Skin: TaP - Vivant Chestnut Fleur SE, Clothes:Aphrodite Creations - Tender Allure Forest, Eyes: Gurl 6 - Hazel by PopFuzz, Lashes: Cake - Bedroom Lashes