Biedermann's Quality Hair
is a fairly new hair shop by Aleixandre Biedermann. They sell hair for women and accessory items like belts, jewelry, scarves, and collars.
The Shannon 2 style are two long braids that come out behind the ears and fall down to the bottom of the thighs. The braids are tied off about level with the shoulder blades before falling down the rest of the way like a ponytail. The bangs in from are long, choppy bangs that part slightly on the right and partially fall into the eyes. The other version of this style, Shannon, has a third braid in the back but it not as long.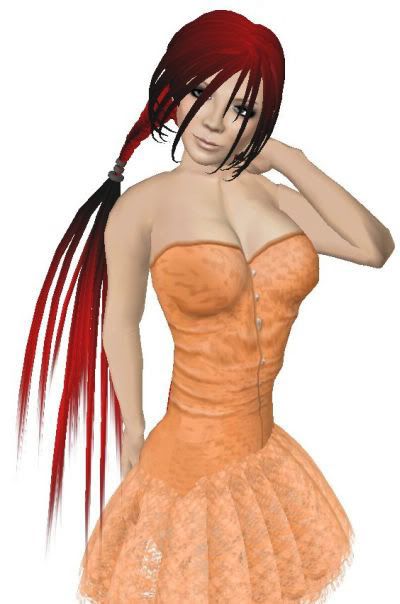 The Shannon 2 costs $120L per color and the demos are $1L. The colors include: black, blonde, and gothic red.
Skin: Another Shop - Re brow 1 freckled gluttony, Clothes: LaynieWear - Aine in Melon, Shoes: Shiny Things - Lollies Black, Eyes: Gurl 6 - Hazel by PopFuzz, Lashes: Cake - Bedroom Lashes