Today's style is
Siralina
, by Pixelthreads. It's got a very 20s feel to it, so much so that I wish I had a flapper dress to wear with it. But I don't... yet...
Moving right along. The front is sleek, with a couple of loose wisps softening the harshness of the cut. Thick bangs fall to the eyebrow.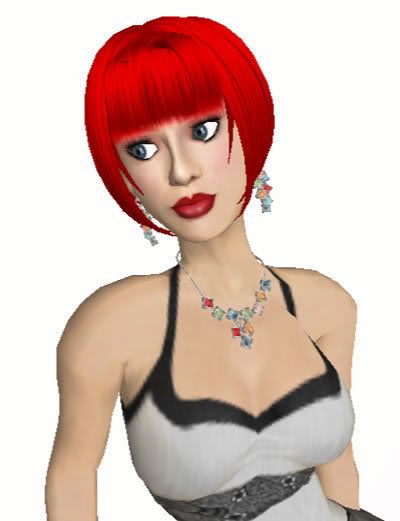 The back is neatly done, if a bit sparse. The hair falls in a straight cut to the base of the skull, angling down to the chin in front.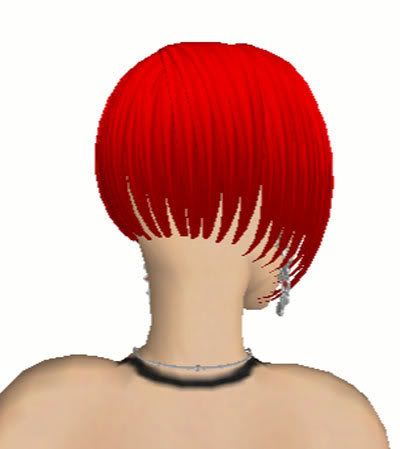 This style has no demo, and is L$399 for the set. The colors in the set are wine red, tangerine, strawberry, so blue, plum purple, plum, pink, lavender, iced turquoise, iced purple, iced pink, iced cherry, iced blue, iced black, gold, fusia, fire, fade pastel, emerald, dark teal, cobalt blue green, chocolate, cherry, blue fade, blonde, and black.

*NB* Prim Eye Lashes - Total Glam (Gold Tipped); Skin - TaP Vivant Almond Candy 3; Gurl 6 Eyes - Blue by PopFuzz; Dress - LaynieWear Elise BW (RezDay Freebie); Jewery - (Shiny Things) Glass Chunk bracelet - retromix, (Shiny Things) Glass Chunk earrings - retromix, (Shiny Things) Glass Chunk necklace - retromix