Today's style is from
Bewitched
.
Wow. Just... wow. This hair is so dramatic without being over the top. It makes me think of those amazing old movies.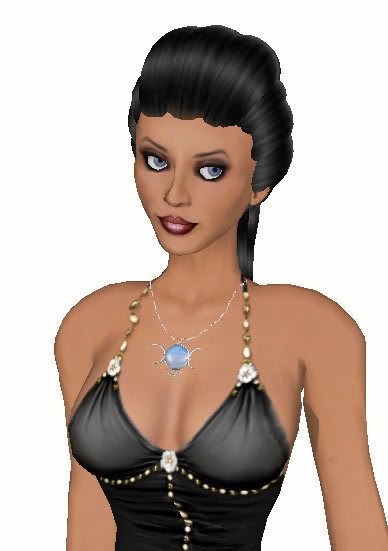 The front is pulled back, with a bit of height on top. It's intense, it's beautiful, and the hairline is great.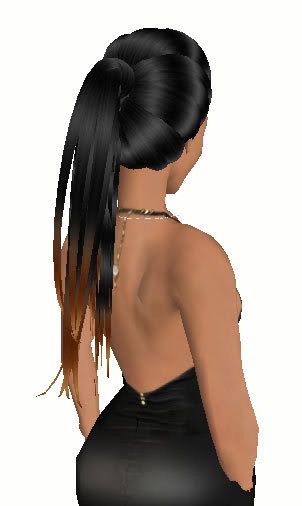 The back is a high ponytail, but it's more elegant than your usual "throw it in a pony because you don't know what else to do with it." I'd prefer having a bit thicker hair at the bottom, but that's such a small wish for such an amazing style.
The Tish style costs $1300L for a 29-color everything pack, $195L for a 4-color or 6-color pack, and the demos are $1L. The colors include: subdued(auburn, blonde, nugget, sunny), ribbon(bell, candy, fuchia, straw), iced(faded, light blue, silver, sky), hawt(mahogany, mesquite, natural red, strawberry), anime(candy apple, light purple, melon, sea), smackers(bell, candy apple, dark brown, strawberry), naturals(natural red, brown, blonde, black), in your face(dark purple, dark blue, pink, green), bewitched favs(black, gold, medium blue, medium purple), and customer favs(black, blonde, candy apple, gold, natural red, strawberry).
Wearing- Gown- Simone Mansfield, Jewelry Triple Moon Necklace from Ilianexsi Sojour, Skin - HYBRID II - Vestal - Face #9