Pixel Dust - Hermione Yule Ball
Ok, ok, the truth is out. I love Harry Potter. (Well, not LOVE love, that'd be wrong... and possibly painful!) I preordered my book, like, AGES ago. I've read and reread the books, and simply love them.
So when I saw Autumn Hykova's new Harry Potter themed styles, how could I not squee and run to get them?
I'm wearing the Hermione Yule Ball hair, which is perfect as a formal updo, but also works well with, say, the
WM Hogwarts Uniform Pack
. And yes, I know that Hermione's hair is more brown, but mine isn't! So there!
The front is very neat, with a side part that really accentuates the eyes. You can see little tendrils in all the right places. This hair is soft and feminine.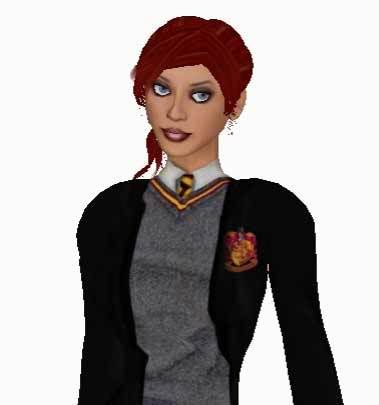 The back has a gorgeous bun with soft tendrils curling gently down. So sweet, so elegant, so perfect for a girl's first formal dance!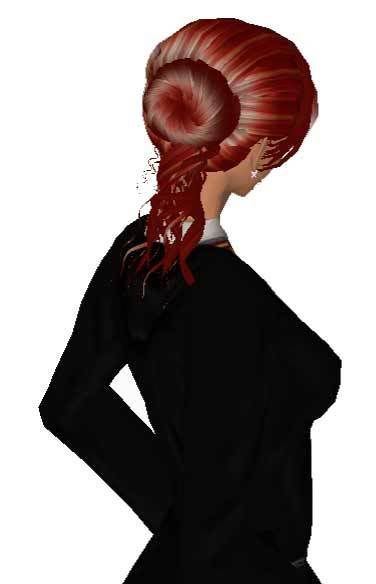 And when I say gorgeous bun, I mean look at the quality of this one!! I'm absolutely floored, it's got so much texture. I'm at a loss for words, other than GO BUY IT!!! :D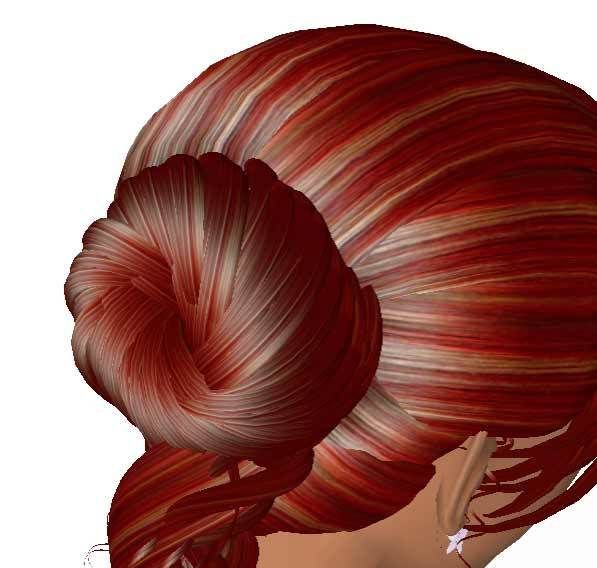 Seriously. It's that good!
Hermione Yule Ball is copy, modify, no transfer, and comes in single colors for L$75, and fat pack is L$999. The color choices are: auburn, brass, bright blonde, bright red, brown, deep brown, deep green, deep purple, deep red, golden blonde, green, light blonde, light brown, light purple, orange blonde,
orange red, pink, silver, strawberry blonde, true blue, true red, wheat blonde, yellow blonde
Wearing- Skin - HYBRID II - Vestal - Face #9, TAP Patent Leather Pumps, LaynieWear stripey socks black/onyx, Winter Moon's Hogwarts Uniform Pack (Gryffindor cloak top, Gryffyndor sweater, Hogwarts Uniform Skirt, Hogwarts Uniform Glitch Pants