Insprired
is a store that sells skins, hair, clothing and accessories that have an anime feel to them. There is a cute collection of animal themed knit hats that are great for both men and women. This store also is home to several lucky chairs and random prize giver.
The Alanna style is a long, straight style that falls down the back to the waist in sections. Just below the crown, there are visible lines where the prims meet. There is an angled bang that sits on the hairline from the right to the left and ending just below the ear. This style would work better if the transition between prims was smoother and flowed better into each other.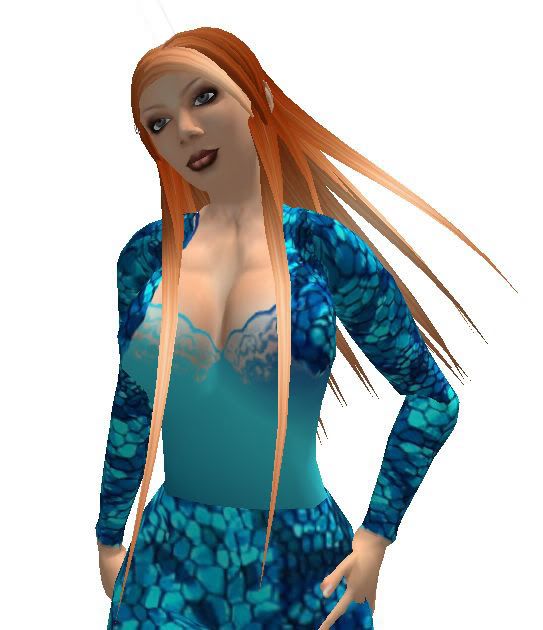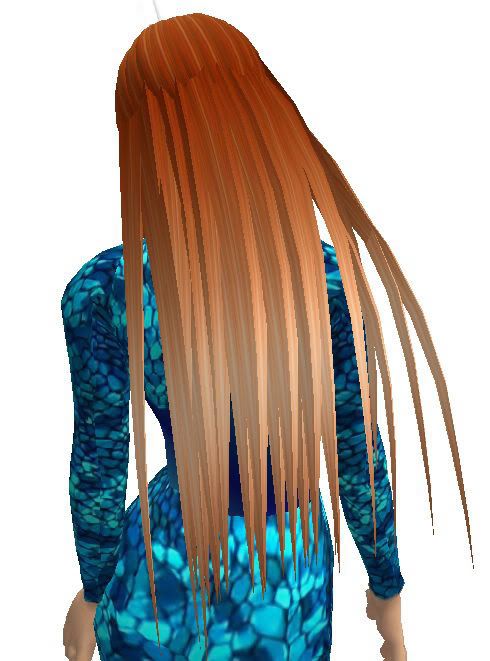 The Alanna style costs $1000L for a 120-color pack, $400L for 4-pack sets, $100L for color packs, and the demos are free. The colors include: Purples(cheshire cat, dark plum, grape, indigo purple, lilac, purple, purple stripes, violet), Reds(cherry red, ember, explosive, flames, violet red), Popular Tips(black with blonde tips, black with red tips, blonde with black tips, blonde with brown tips, blonde with red tips, white with black tips), Greens I(lime stripes, mint stripes, neon green, olive, sea elf), Greens II(emerald, green, jungle, sea elf stripes, teal), Monochrome(black, black and white, salt and pepper, silvery, white, white and grey), Blondes (barbie blonde, blonde, golden blonde, light blonde, rosy blonde), Blues (blue and indigo, electric blue, indigo, midnight, ocean, periwinkle, steel stripes, true blue, twilight), Natural Reds(auburn, carrot red, dark auburn, fiery, ginger, ginger stripes, redhead, temper), Pastels and Oranges(lavender, orange, pastel green, pastel yellow, pink, pumpkin pie, sky, sunshine), Pinks(blush, bubblegum, candy, carnation, lily pink, pink stripes, rose, strawberry shortcake), Brunettes I(chocolate, fallow, dark chocolate, mahogany, mocha), Brunettes II(brunette, copper brown, shiny brown, tan, wild streaks), Maegan's Favorites(black, black with red tip, blonde with pink tips, brunette, carrot red, electric blue, jungle, mahogany).
Skin: Gala - Pale Sultry Lustrebeam, Clothes: Bewitched - Dancehall Days