CJ Hair
is a new hair shop by Claudine Jewell. This shop has a few styles for woman at a low cost including a $1L deal right next to the main entrance. All the styles come in two sizes for better fitting and instructions on where to get help with fitting hair.
The Severine styles both have similar front hairlines that are smoothed back to the crown. The Severine II style (left) is a long straight style that falls down past the small of the back. The hair at the crown is pulled into a messy bun with tendrils spilling out in all directions. The Severine I style (right) is a complete updo with the same messy bun at the crown. Both styles work well for formal wear and are priced reasonably.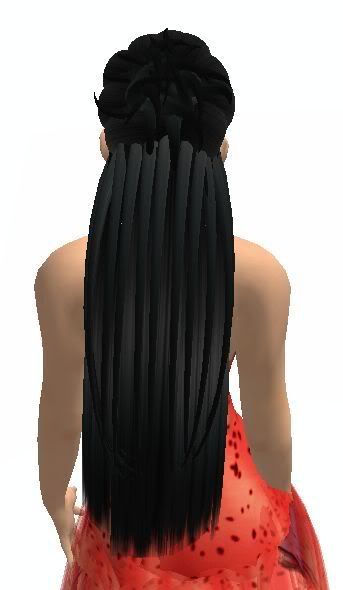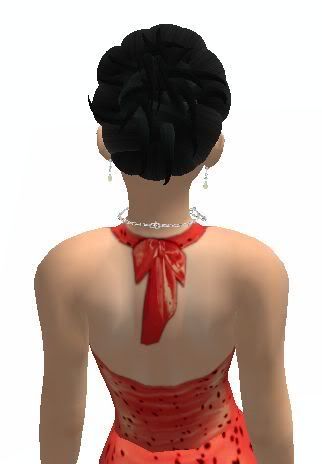 The Severine styles cost $120L for a 2-color pack and the demos are free. The colors include: funky(blue and pink), red(coper and red), blonde(blonde and light blonde), brown(brown and light brown), and dark(black and dark brown).
Skin: Gala - Pale Sultry Lustrebeam, Clothes: Simone! - Sun Spot Baby in Papaya, Jewelry: Alienbear - Princess Gelasia Set (Yellow)