BloodSoul Designs
currently has a lucky chair given away one of their latest styles. Not willing to pay the price at BloodSoul, I took this opportunity to give their hair a chance and camped out to get my prize. Oh, boy, I think I may have wasted my time.
The Wild Joker style is a Mohawk with three thick chunks of hair going out the back and both sides. Each of the chunks has a ball on end textured like the rest of the hair. The face has long chunks that are parted down the middle and end past the jawline. This style comes with a bald cap and a black bald cap. Okay, this style is true to its name and looks like a court jester's hat including hair textured bells at the ends. I really cannot understand the purpose of creating a style like this and then selling it for L$300.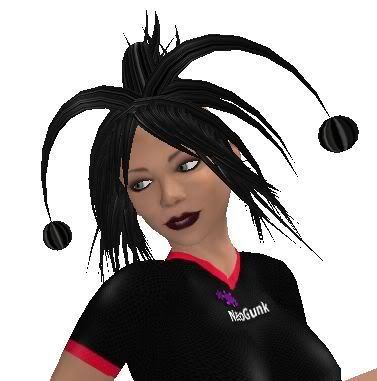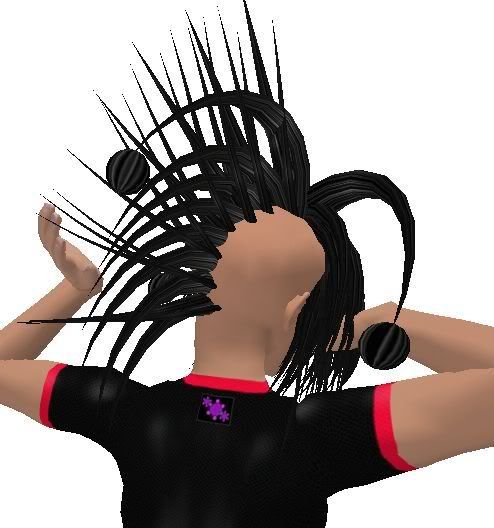 The Wild Joker style costs $L300 per color and there are no visible demos. The colors include: purple shine, rollin, racers, vix, pink shine, mellow, illusions, haze, green shine, flashback, chillz, candyflip, blue shine, black out, black sun, red shine.
Clothes: NanoGunk Red and Black Baby Doll Set