Today's style is from
Sinsation
.
The Trixi style is two long, straight braids that fall down the front almost to the waist. There are wedge-angled bangs that go from right to left across the face. Although the style is beautiful looking, it all changes when you move. The braids are so rigid that they cut your body in half many times over. I find the colors of the texture a bit washed out looking as well.
Guest Model: Ysatis Dean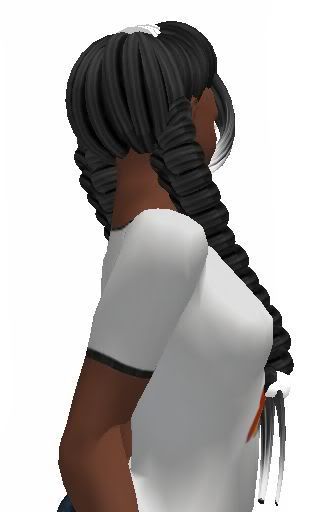 The Trixi style runs L$250 per color pack and the demo runs L$1. The colors include: blondes(sunshine, lyte, honeychild, dirty, creme, blonde), browns(cocoa, caramel, chocolate, almond), reds(strawberry, fireengine, chocolatecoveredcherry, cherryice, cherry, alarm),and blacks-n-whites(twilight, shinywhite, shinyblack, raven, midnight, ice).
Skin: PanJen - Temptation Tone 1, Clothes: SYD: Shape Your Destiny - Rainbow Bright V-Neck T-Shirt