Mystikal Hair
is a shop that I keep repeatedly visiting to eye their dreadlocks. I am so picky about spending that amount that I have not yet chosen which of the dread styles I like the best. In the mean time, I found this small find in the discount bin.
The Rasta Long Green Cap style is long, chunky strands that fall to the middle of the back. The chunks are not quiet dreads but are more long, soft spikes. The style is topped with a green knit cap that looks more traditional than the style. Out of the front of the cap are several strands coming through the cap. I would have like to have seen the piece come out from under the cap and not through it. For all its hype, I was not that impressed with the texture of this style but perhaps if it came in more color options another color would have been more appealing.
Don't get me wrong, I like the style for what it is but when I look at the discounted hair from a shop it gives me the idea if I would like to buy the more expensive styles. If I took just this style without any other considerations, it would not have me pounding on Mystikal's door.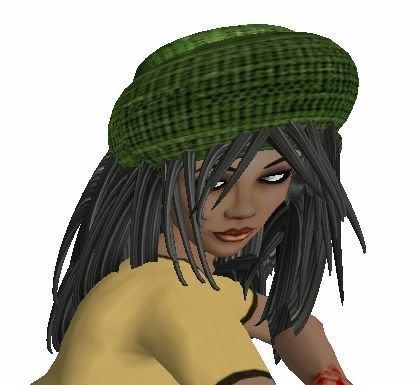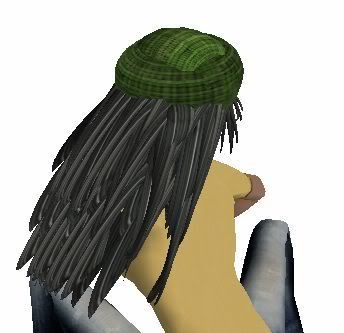 The Rasta Long Green Cap costs L$50 for this style and there is no demo. There is only one color: steel black.
Skin: Panache - Freebie Skin 05, Clothes: SYD - Butterfly Fairy V-Neck, Celestial Designs - Jeans Dirty Wash