This blog has moved to http://www.savoirhairsl.com/?p=5.
Goldie Locks
is another excellent place for hair. This store also has a lucky chair that rotated four different styles to win in full color packs valued at $8,250. This most likely the best value for a lucky chair on the game. They carry styles for both men and women.
The Lara is two medium length, curly ponytails that sit at the the base of the hairline. The bangs are angled slightly causing a framing effect around the face. Curly hair is very hard to find of Second Life without wild, crazy curls. This style is neat and clean for casual, everyday wear.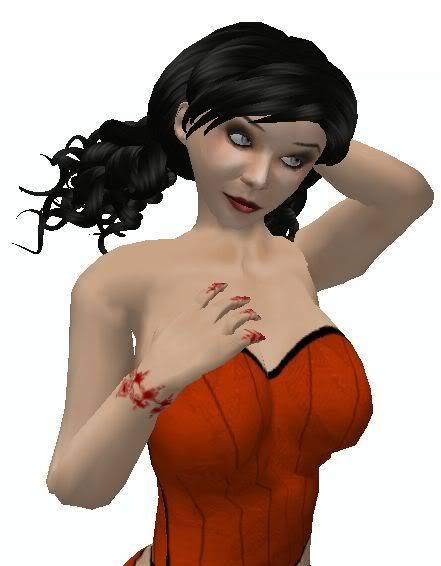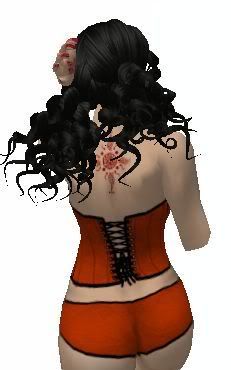 The Lara hair runs L$1000 for a full color pack, L$150 per color and L$1 for the demo. The colors include: black, steel, dark red, light red, russet red, ginger red, fire red, auburn, sun kissed, copper burnt umber, burned gold, gold, light blond, white blond, pale blond, true blond, strawberry blond, dark blond, sandy blond, golden blond, cinnamon blond, honey blond, amber blond, mouse brown, brown, mahogany brown, caramel brown, honey brown, walnut brown, dark brown, brown with blond highlights, coffee, chocolate, snow white, white, cotton candy, dark pink, hot pink, green, turquoise, baby blue, teal, blue, purple, red streaked, ice, smoke, flame, earth, lightning, skunked white, skunked pink, skunked red, skunked blue, skunked purple.
Skin: PanJen - Hope Tone 1, Clothes: LaynieWear - Mandarin Garnet Corset, Mandarin Orange Cheeky Pants, Tattoos: LaynieWear - Henna Tattoo